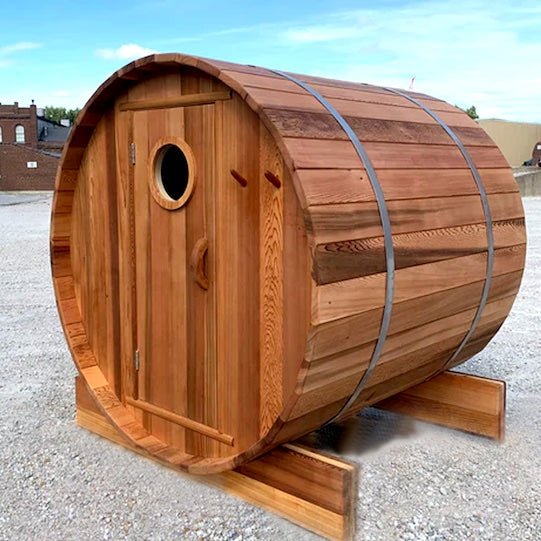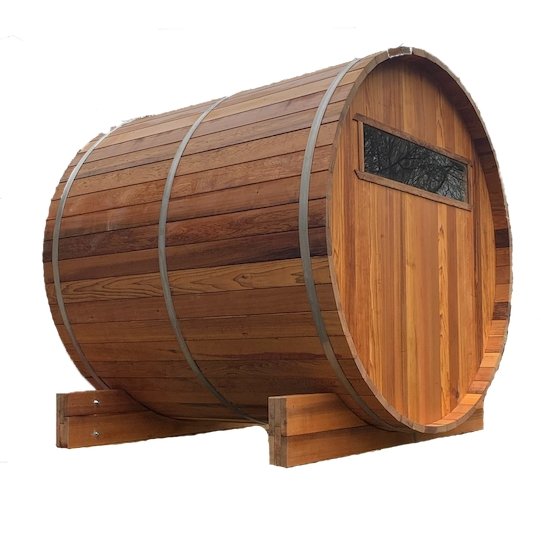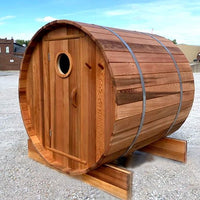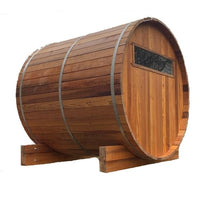 Satori Outdoor Barrel Sauna – Western Red Cedar 6x6 with Panoramic Rear Window
$14,000
$15,000.00
Regular price
Not all barrel saunas are created equal. The Satori barrel sauna is hand-built from the finest cedar. Ships free as fully assembled unit.

This 6' diameter x 6' deep outdoor sanctuary is hand-built and delivered to your home fully assembled and ready for your first session. Crafted from naturally robust and aromatic Western Red Cedar, the sauna boasts durability, resistance to decay, and a beautiful, warm aesthetic that blends seamlessly into any outdoor space.
The Satori Barrel Sauna features a panoramic rear window, providing an immersive, serene view of your surroundings. Whether nestled in a forest, overlooking a lake, or set in a cityscape, the view from your sauna enhances your relaxation experience.
Inside, the pre-installed opposing benches offer ample seating space, promoting social interaction or allowing you to stretch out in tranquility. The cedar door, outfitted with a vertical window, marries privacy with a touch of the outdoors, creating an inviting entryway to your personal retreat.
At the heart of the Satori Barrel Sauna is a powerful 6 KW electric sauna heater. Pre-installed for your convenience, this heater ensures your sauna is ready to envelop you in soothing warmth at a moment's notice.
The beauty of our Satori Sauna extends beyond its standard features. We believe in tailoring your sauna to suit your needs perfectly. Choose to modify the size or type of cedar, and explore our range of customized design features to create a sauna that's uniquely yours.
Embrace the luxury of an at-home spa experience with our Satori Western Red Cedar Barrel Sauna. It's more than a purchase – it's an investment in your well-being. Order today and transform your outdoor living space into a haven of relaxation.
Call or text us at 970-457-6888 for product customization inquiries such as color and configuration
Certain large items incur shipping charges and these are estimated based on delivery zip code. If unclear, reach out via phone / chat.