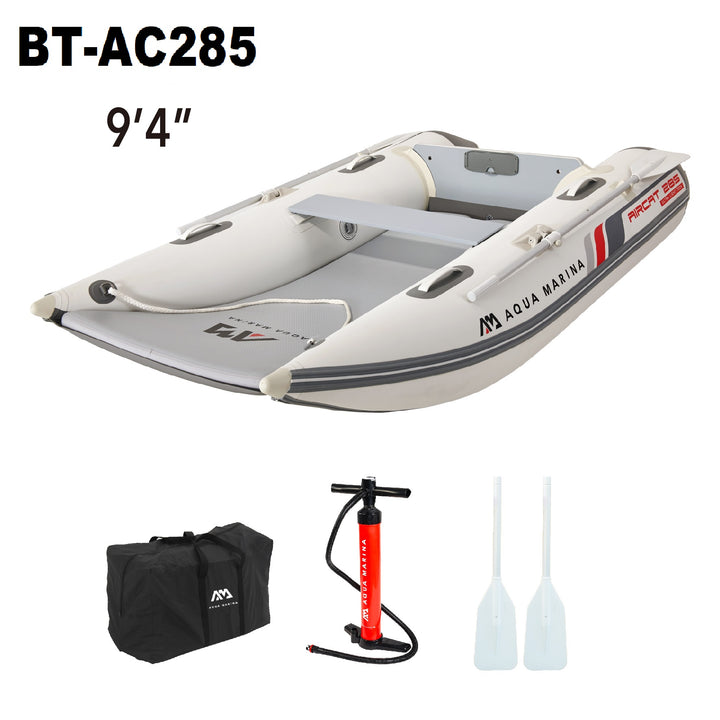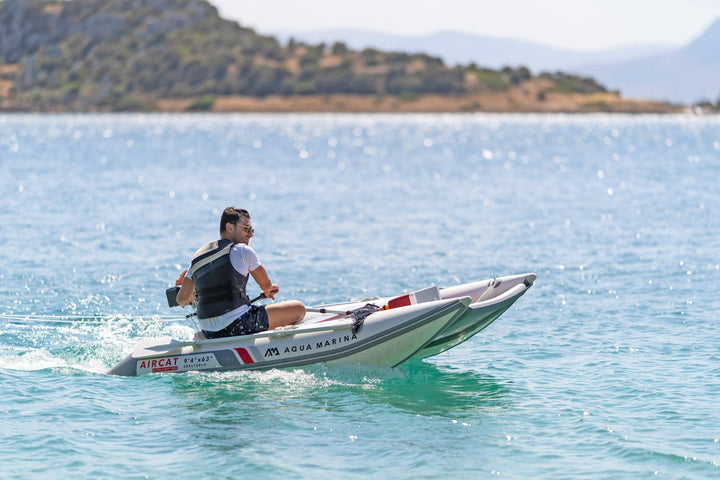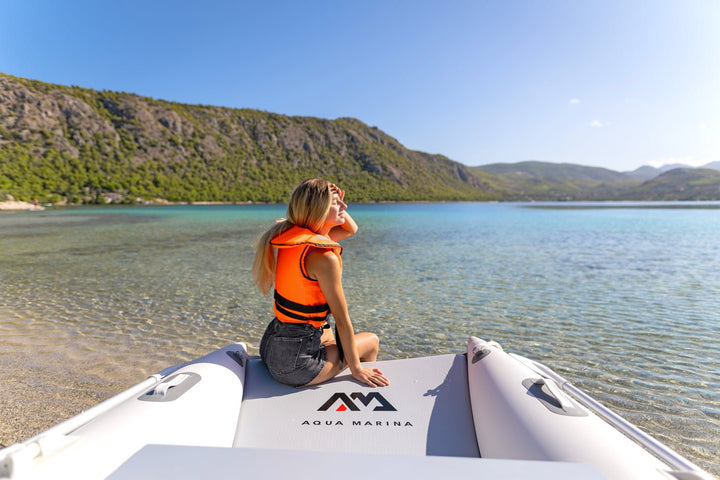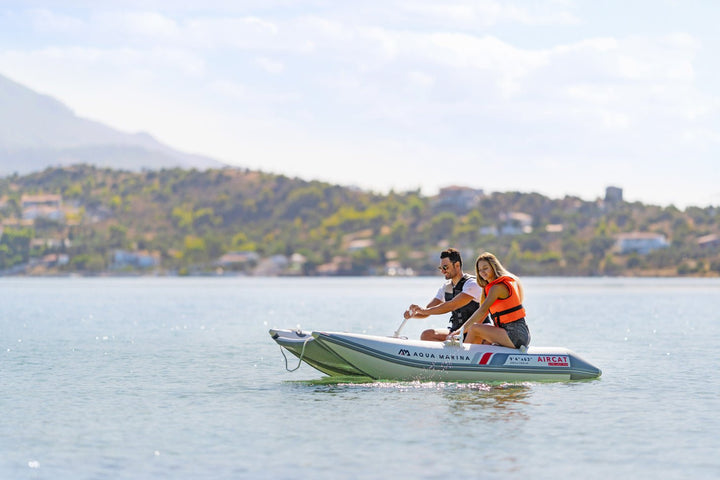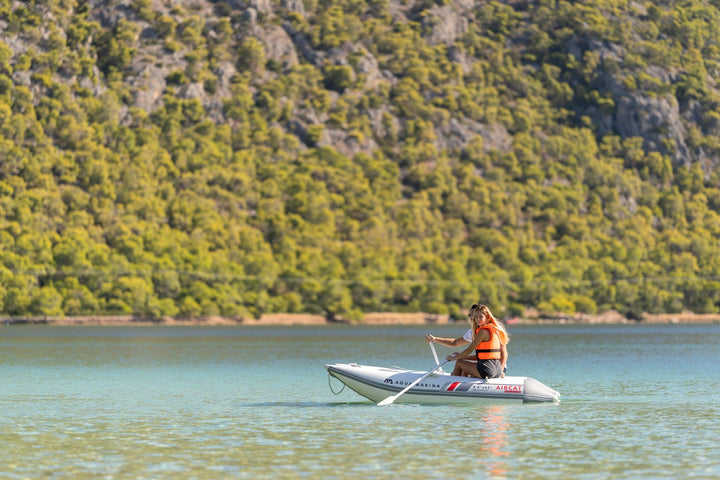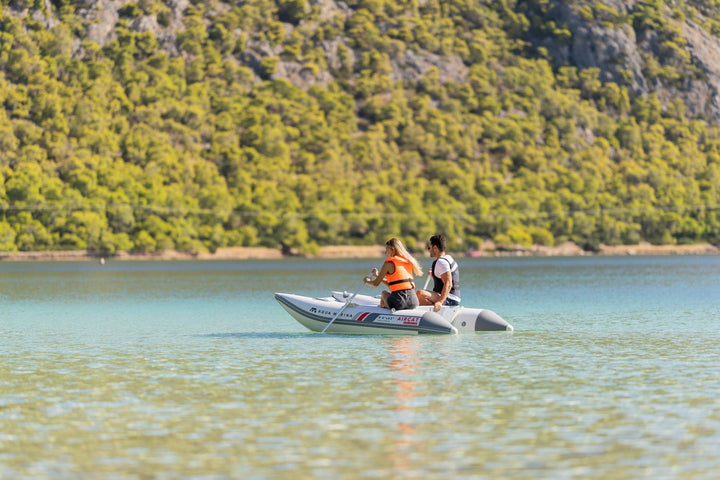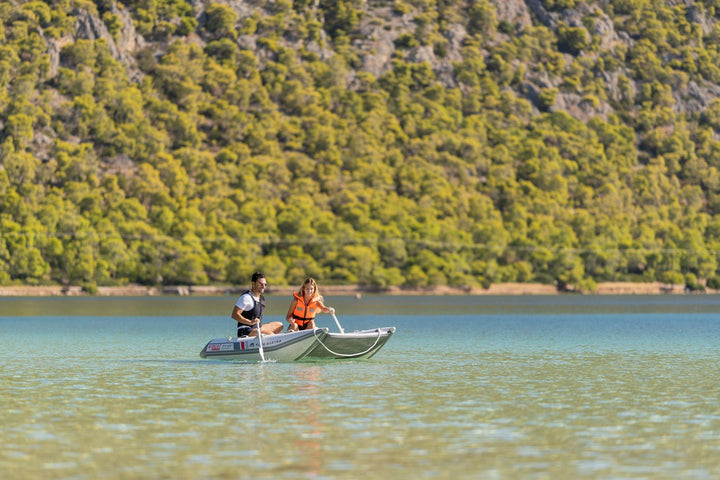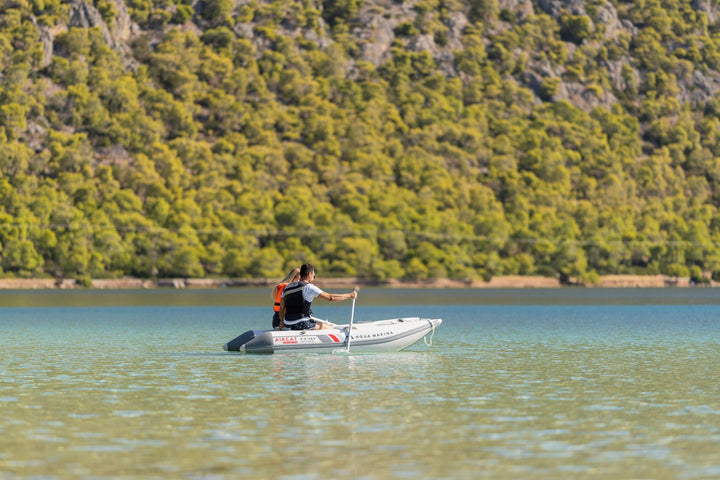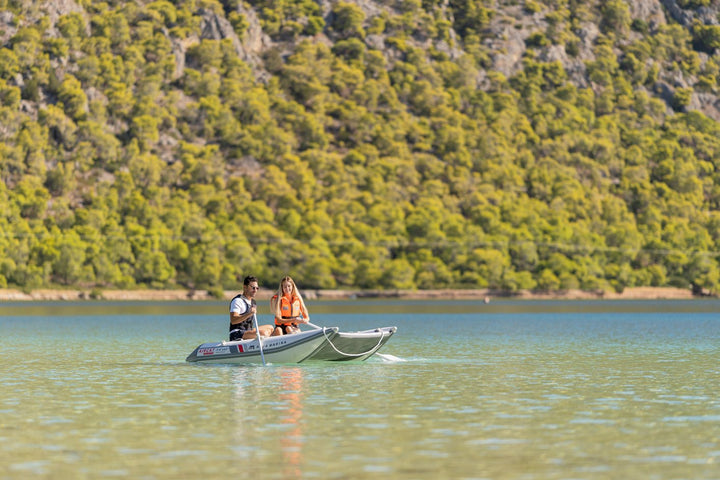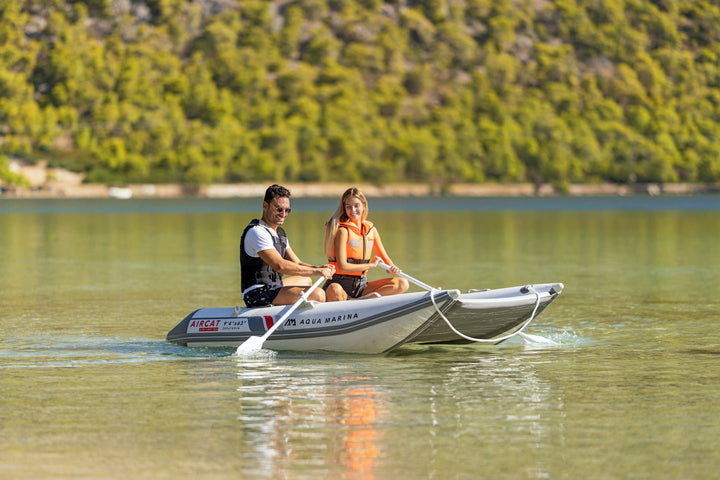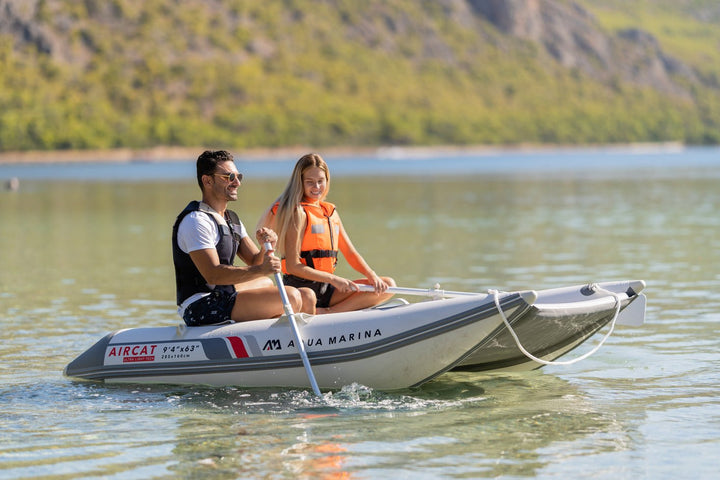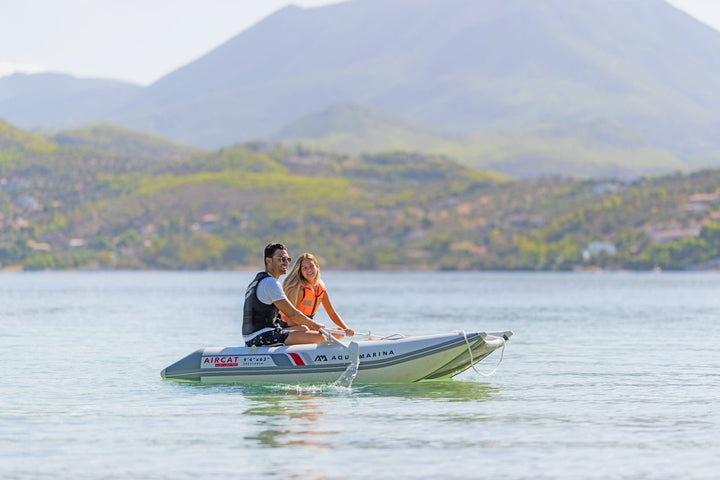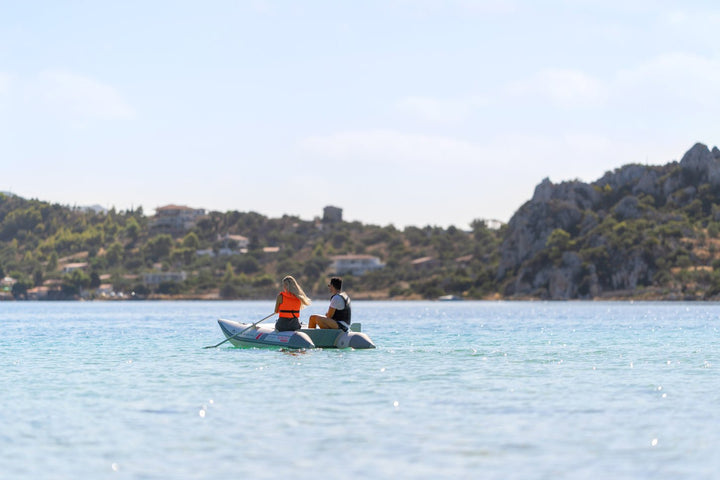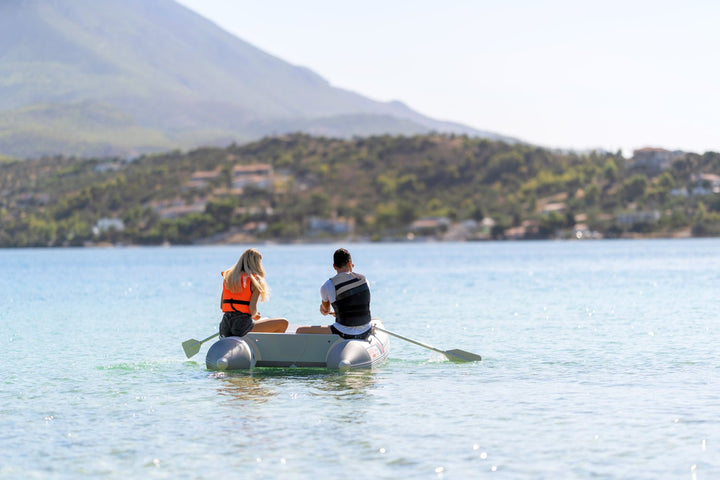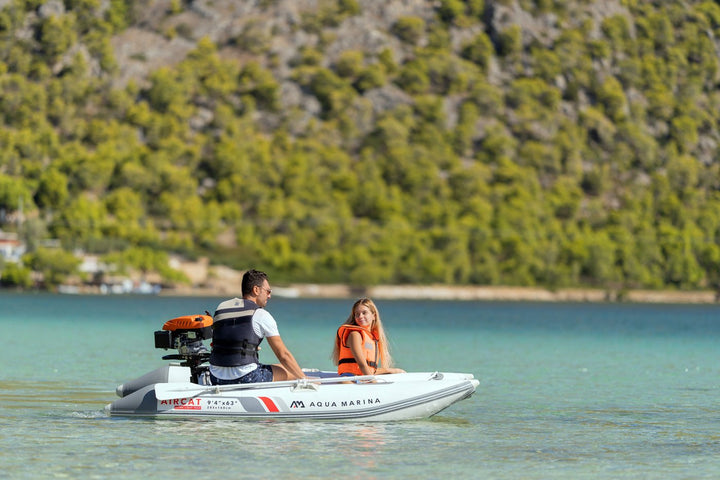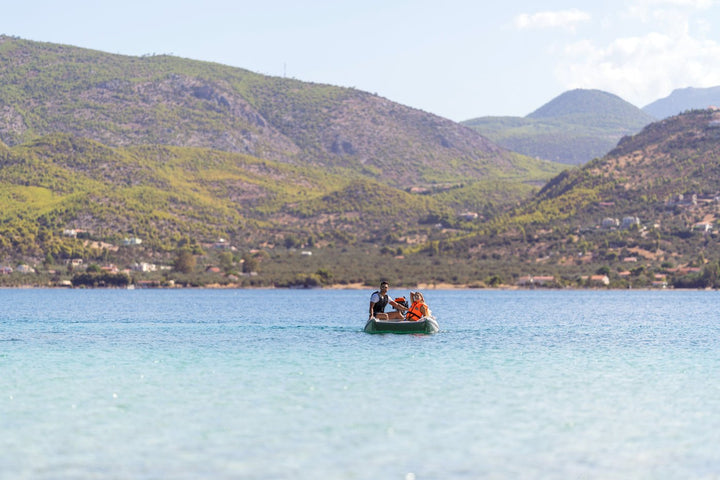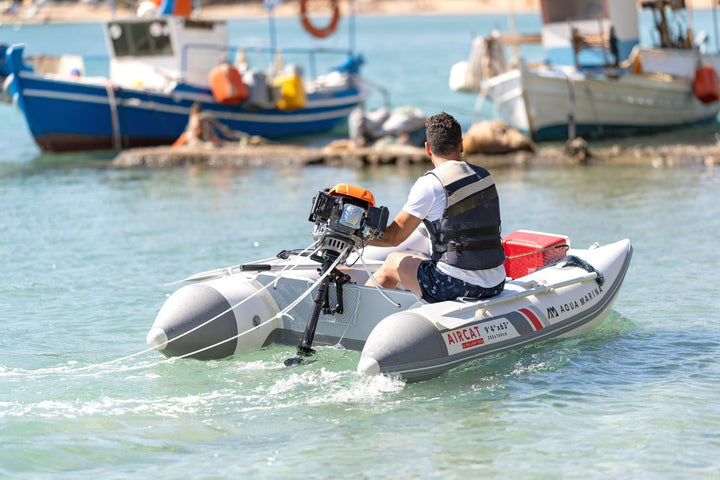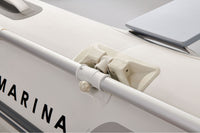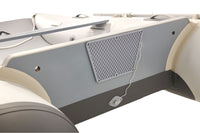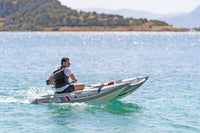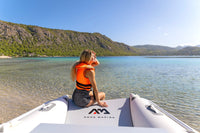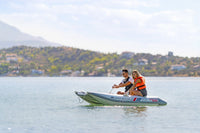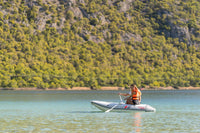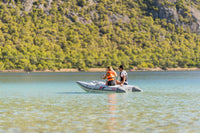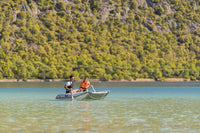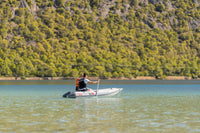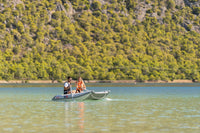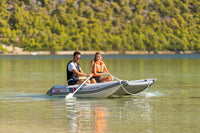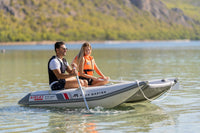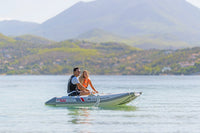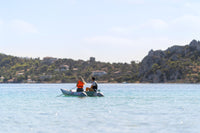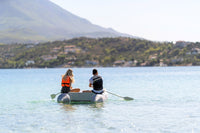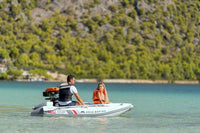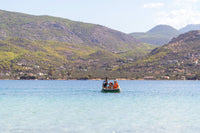 Aqua Marina - Aircat Inflatable Catamaran 9'4"
Featuring ultra-stable tunnel hull and generous deck space, this inflatable catamaran is impressive with its outstanding capacity and the ability to brave winds and waves while being high-speed. And what if you fancy a take-away camping with your family? Then just carry the full gear and enjoy the trip.
Available in 2.85m and 3.35m in length, both at 1.6m in width, AIRCAT is an ideal water safety craft and a touring boat. The unique open bow design is the favorite for fishing and diving lovers, offering a spacious standing or resting platform.
Constructed of Aqua Marina's signature High Frequency Welding Technology for tube chambers, combining Drop Stitch Light Technology applied on the air deck, AIRCAT is born to be safe, rigid, super-stable, but ultra-light. Gone are the days when a dedicated boat trailer is required.
Now just pack it in the carry bag, together with all the matching accessories, it can fit into the back seat of most cars. Our new AIRCAT would be the guarantee of a day of fun and relaxation!
SPECIFICATIONS
MODEL: AIRCAT 9'4″
PRODUCT: BT-AC285
LENGTH: 9'4″ / 285cm
WIDTH: 63″ / 160cm
WEIGHT: 66.1lbs / 30kg
FLOOR: DWF air
AIR CHAMBERS: 4 + 1
OUTBOARD ENGINE: 3.7 KW / 5 HP
MAX. PAYLOAD: 880lbs / 400kg
MAX. PASSENGERS: 4
Call or text us at 970-457-6888 for product customization inquiries such as color and configuration
Certain large items incur shipping charges and these are estimated based on delivery zip code. If unclear, reach out via phone / chat.