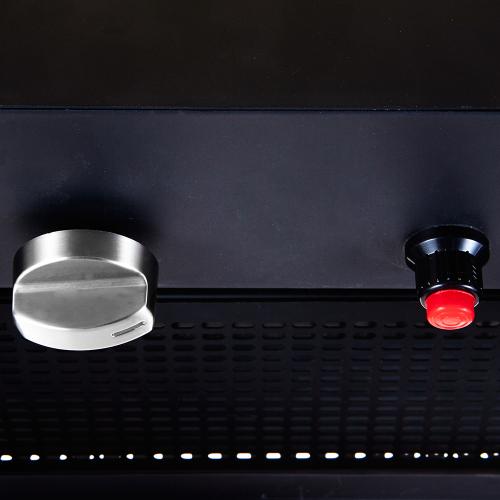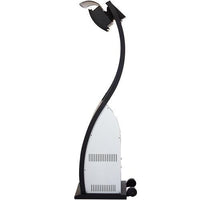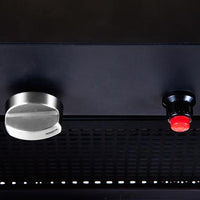 Bromic Heating Tungsten Smart-Heat 38,500 BTU Freestanding Patio Heater
Bromic Heating leads the industry in supplying your outdoor patio with radiant heaters that demonstrate outstanding performance and unbeatable quality. Unlike the elements on a dome or 'mushroom-style' portable patio heater, the 38,500 BTU infrared directional standing Tungsten BH0510001 heating element does not suffer from vertical heat loss.

Heats directionally to warm up to 200 square feet, that's almost twice the area of other portable domes, mushroom or tower-style propane heaters. The heat radiates evenly so the warmth is directed toward people and deep into open areas. A single push of a button starts the heater, and a control knob allows you to increase or decrease the heat output as needed.

Wind resistance technology lets this heater work in winds with gusts of up to 11mph while remaining lit. If the flame is blown out, the built-in regulator automatically disables the supply of gas. The tower-style modular design allows for easy disassembly and storage in the offseason.
Overall Dimensions: 27" Wide x 85" High x 27" Deep
Info & Guides
Brand: Bromic Heating
Collection: Tungsten Smart-Heat Portable
Configuration: Freestanding
Item Type: Freestanding Patio Heaters
Parent Category: Patio Heaters
Overall Dimensions: Overall Width: 27.00", Overall Height: 85.00", Overall Depth: 27.00"
Call or text us at 970-457-6888 for product customization inquiries such as color and configuration
Certain large items incur shipping charges and these are estimated based on delivery zip code. If unclear, reach out via phone / chat.