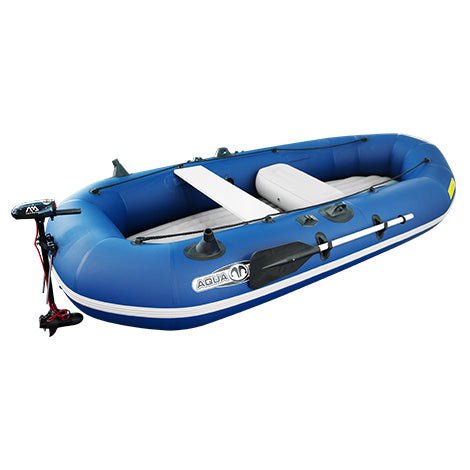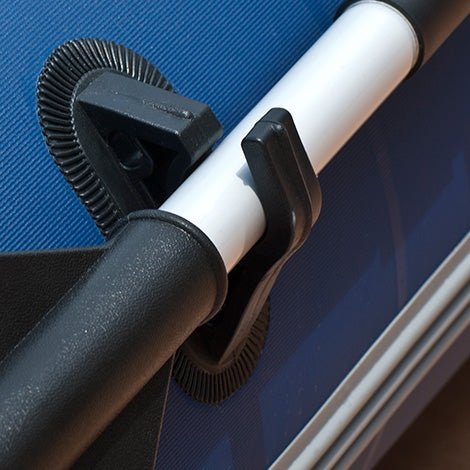 Aqua Marina - Classic Advanced Fishing Boat w/Mount for T-18 Trolling Motor
You'll love our inflatable rafting and fishing boats. Choose from a wide selection of inflatable rafting and fishing boats, each combining rugged, reliable construction with comfort and convenience that is synonymous with Aqua Marina's commitment to premium quality.
KEY FEATURES
• Super tough reinforced PVC fabric with high frequency welding technology
• 2+1 air chambers; safety grab line around the boat
• Constructed with solid inflatable floor
• Roomy 2+1 boat size weights only 37.5lbs (17kg)
• Fishing rod holder designed on both side of boat
• Ideal for fishermen, campers or recreational boaters
SPECIFICATIONS
MODEL: BT-88891
LENGTH: 9'10" / 300cm
WIDTH: 4'6″ / 134cm
WEIGHT: 37.5lbs / 17.0kg
MAX. MOTOR POWER: 500W
MOTOR: No motor, T-18 electric motor mount kit
MAX. PAYLOAD: 836lbs / 380kg
MAX. PASSENGERS: 3 + 1
AIR CHAMBERS: 2 + 1
AIR PRESSURE: 0.12 bar hull
INCLUDES: Carry Bag, 11″ Foot Pump, Oar Set
Call or text us at 970-457-6888 for product customization inquiries such as color and configuration
Certain large items incur shipping charges and these are estimated based on delivery zip code. If unclear, reach out via phone / chat.