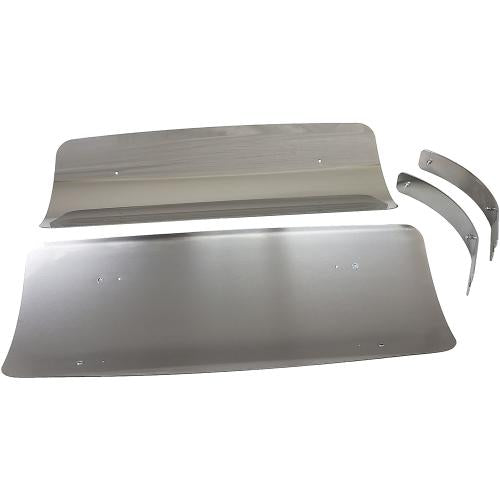 Bromic Heating Low Clearance Heat Deflector for Platinum Smart-Heat 5-Burner Patio Heaters
Bromic Heating leads the market in supplying your outdoor patio with patio heating accessories that extend and enhance the life of your patio heater. The Bromic Heating low-clearance heat deflector (BH3030002-1) is designed to safely shield structure walls and ceilings from radiant heat, making it an essential accessory for low clearance installations. Designed for Platinum Smart-Heat 29-Inch 39,800 BTU Gas Patio Heaters.
Info & Guides
Brand: Bromic Heating
Collection: Platinum Smart-Heat Gas
Item Type: Heat Deflector
Parent Category: Patio Heater Accessories

Call or text us at 970-457-6888 for product customization inquiries such as color and configuration
Certain large items incur shipping charges and these are estimated based on delivery zip code. If unclear, reach out via phone / chat.