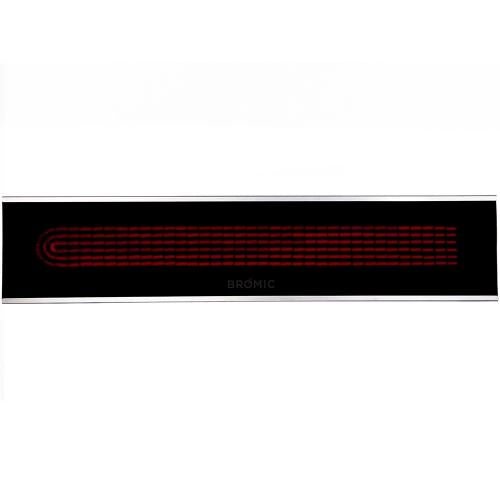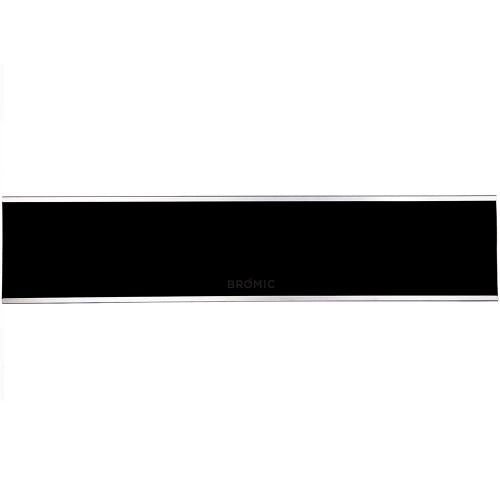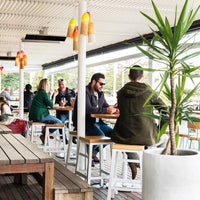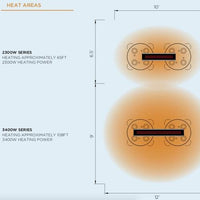 Bromic Heating Platinum Smart-Heat 50-Inch 3400W 240V Electric Patio Heater - Black
Bromic Heating leads the industry in supplying your outdoor patio with radiant heaters that demonstrate outstanding performance and unbeatable quality. The Bromic Heating (BH0320005) Platinum Smart-Heat electric patio heater is the premier electric heater available on the market. With a 3400 Watt (11,600 BTU) output, the heater can heat a 108 square feet area quickly and efficiently. It has multiple mounting options, so it can be attached to the wall, ceiling, or even recessed (requires ceiling recess kit, sold separately). Its thin 2-inch low profile makes it highly wind-resistant, and its sealed case makes its weather resistance excellent. The included bracket allows for 60 degrees of motion so you can direct the heat where you want it. The tinted glass cover allows the heat to get through but subdues the light, letting the heater emit a soft red glow instead of the harsh orange glare found on lesser infrared heaters. The stainless steel construction makes it perfect for residential and commercial installations. The BH0320005 Platinum Electric heater can be controlled via a simple wall switch, or wirelessly with the optional wireless controller or wireless dimmer controller. This heater uses 240V AC current and must be hard-wired by a licensed electrician. Please consult a licensed electrician to determine suitability for purpose.
Overall Dimensions: 50" Wide x 7" High x 1" Deep
Info & Guides
Brand Bromic Heating
Collection: Platinum Smart-Heat Electric
Color: Black
Configuration: Wall/Ceiling Mount
Fuel Type: Electric
Item Type: Wall Mount Patio Heaters
Parent Category: Patio Heaters
Size: 50 Inches
Voltage: 240V
Wattage: 3400W
Call or text us at 970-457-6888 for product customization inquiries such as color and configuration
Certain large items incur shipping charges and these are estimated based on delivery zip code. If unclear, reach out via phone / chat.