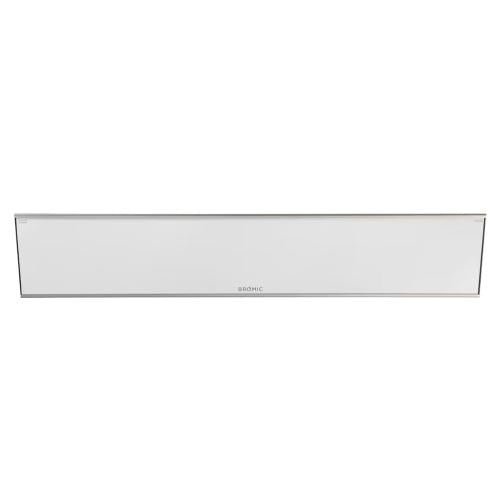 Bromic Heating Platinum Smart-Heat 53-Inch 4500W Dual Element 240V Electric Infrared Heater - White
The Platinum Smart-Heat Electric heater in white is specifically suited for low-clearance and design-focused spaces. This slim-line, stainless-steel unit spreads comfort evenly in its space, all while minimizing light emission and blending seamlessly into the background with the recess mounting solutions.
Info & Guides
Brand: Bromic Heating
Collection: Platinum Smart-Heat Electric
Color: White
Configuration: Wall/Ceiling Mount
Fuel Type: Electric
Item Type: Wall Mount Patio Heaters
Parent Category: Patio Heaters
Size: 53 Inches
Voltage: 240V
Wattage: 4500W
Call or text us at 970-457-6888 for product customization inquiries such as color and configuration
Certain large items incur shipping charges and these are estimated based on delivery zip code. If unclear, reach out via phone / chat.