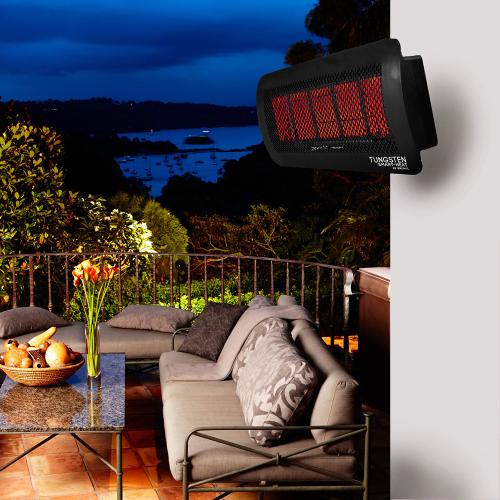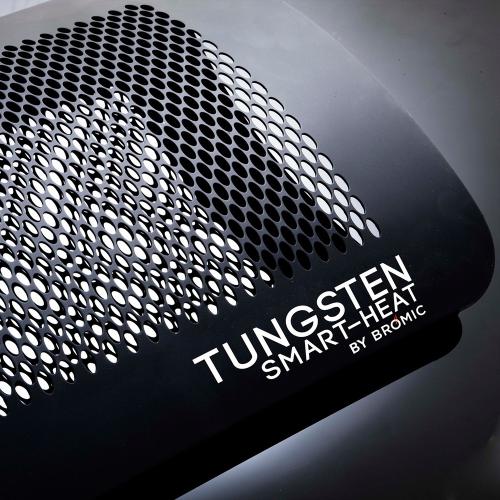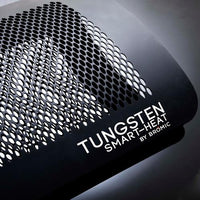 Bromic Heating Tungsten Smart-Heat 25-Inch 43,000 BTU Patio Heater
Bromic Heating leads the industry in supplying your outdoor patio with radiant heaters that demonstrate outstanding performance and unbeatable quality. The Bromic Heating (BH0210004-1) Tungsten Smart-Heat 500 wall-mounted patio heater stands out against standard patio heaters since it is able to evenly distribute 43,000 BTUs of heat while effectively resisting winds up to 8mph and heat areas up to 200 square feet. Single switch, electronic ignition gives you control over one or multiple gas heating units, making it possible to heat your entire patio with one device. If the automatic re-ignition fails to restore an extinguished flame, the integrated flame failure safety shut-off control will turn the heater off immediately. The bi-directional pivot arm features 25-degree rotation on each side, allowing you to easily adjust the flow of heat for better, custom directional heating. The Bromic Heating BH0210004-1 Tungsten 500 Smart-Heat propane gas patio heater can be wall or ceiling-mounted and wired into smart system controls to fit custom heating preferences. The universal bracket allows you to easily upgrade from 300 to 500 series heaters without any additional wiring. Bromic Heating Tungsten gas heaters are perfect for both commercial and residential installations. The heater has a brushed stainless steel finish casing for protection against dirt buildup and tampering.
Overall Dimensions: 25 1/2" Wide x 16" High x 14" Deep
Info & Guides
Brand: Bromic Heating
Collection: Tungsten Smart-Heat Gas
Configuration: Wall/Ceiling Mount
Item Type: Wall Mount Patio Heaters
Parent Category: Patio Heaters
Size: 25 Inches
Call or text us at 970-457-6888 for product customization inquiries such as color and configuration
Certain large items incur shipping charges and these are estimated based on delivery zip code. If unclear, reach out via phone / chat.