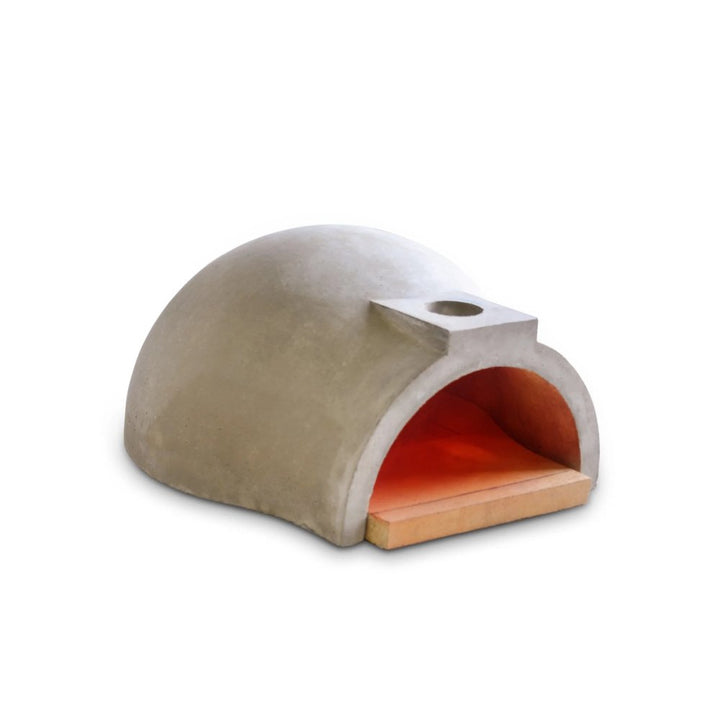 DIY Pizza Oven Kit - Californo Garzoni 280
Everything you need for a fully insulated pizza oven all in a single easy-to-install kit. 
The Garzoni 280 has all the superior qualities that you have come to expect from Californo ovens. From the delicately engineered "True Dome Shape" and the high-quality raw materials used in the manufacturing process, this oven kit results in a durable oven that is long lasting and requires zero maintenance.
This wood-fired pizza oven can cook more than just the perfect home-made pizza. With the Garzoni-280, braised dishes that are fall-apart tender are now a cinch! You can make your favorite roasted vegetable or casserole recipes with no hassle. You can even try cooking your favorite multi-grained hearth bread with no flame – just the heat retained in the clay after a long day of cooking.
With this versatile pizza oven kit, the only limit is your imagination. Your friends and family will surely be impressed with the delicious foods you can make with the Garzoni 280. 

As with all Californo ovens, it comes with a 5-year warranty for the dome and a 1-year warranty on all other parts. 
Specifications
Call or text us at 970-457-6888 for product customization inquiries such as color and configuration
Certain large items incur shipping charges and these are estimated based on delivery zip code. If unclear, reach out via phone / chat.