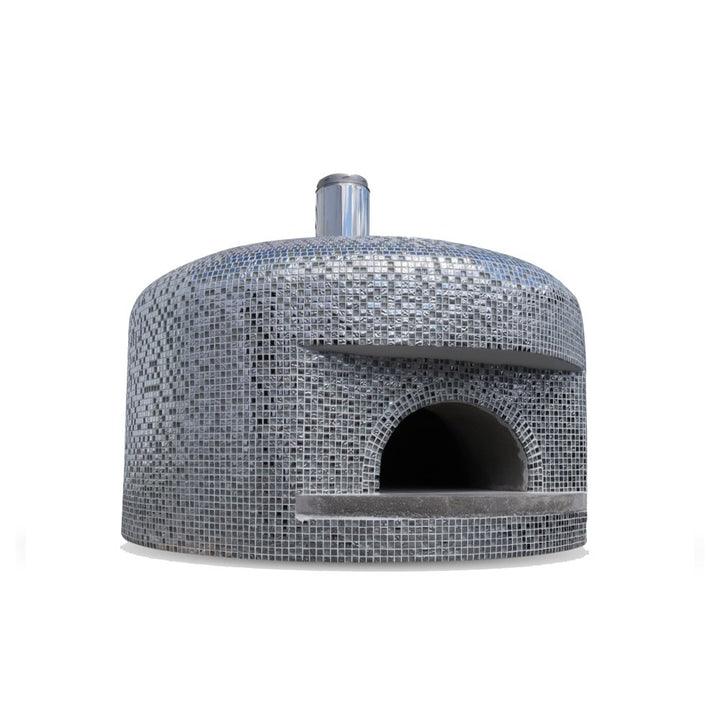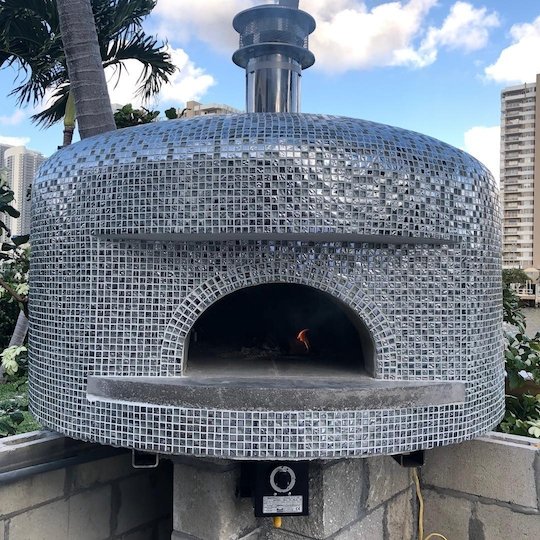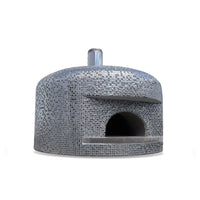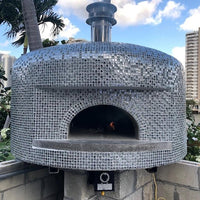 Californo Garzoni 350 Pizza Oven, Dual Gas/Wood Fired
The G-350 is so well suited for serving larger parties that it also doubles as Californo's entry-level commercial oven kit. 
Nicknamed "The Cafe Oven", the Garzoni-350 is popular among our clients who have small coffee shops and mobile pizza oven trailers, as well as our clients who cater on a large scale in their own backyard – anything from wedding parties to barrio fiestas and quinceañeras. 
The Garzoni-350 has all of the superior qualities you have come to expect of Californo ovens. This oven boasts our signature "True Dome Shape" and is handcrafted using the finest raw materials.
The Garzoni 350 is a truly versatile wood-fired pizza oven; it can cook more than just the perfect artisan pizza.
This oven can handle any dish that can be made with Californo's smaller residential oven kits – and more! Create anything from casseroles to roasted meats with a rich smoky perfume, and even hearth breads! The Garzoni-350 can even roast large game, pig or lamb! 
There is no limit to what delicious foods you can make when you purchase this pizza oven. With the Garzoni-350, you are sure to impress!


***Please note the G-350 shown here features a custom mosaic tile that is not included in pricing. Please call us for custom mosaic inquiries.



Californo has been making residential and commercial pizza ovens since 2005 for private customers and luxury hospitality clients like the 
Ritz Carlton, W Hotels, and the Waldorf Astoria
. 
100% Made In USA. 
Mosaic Tile Color Selection  (specify in order notes)
 

Truffle

Lagoon

Cafe 

Brownstone

Denim

Aquamarine

Dove Gray

Matte Charcoal

 





Matte Marble

Matte White

Matte Black

 


Midnight

Mint

Vintage Yellow




Stillwater




Vermilio

Matte Light Green 

 Cashmere
Call or text us at 970-457-6888 for product customization inquiries such as color and configuration
Certain large items incur shipping charges and these are estimated based on delivery zip code. If unclear, reach out via phone / chat.