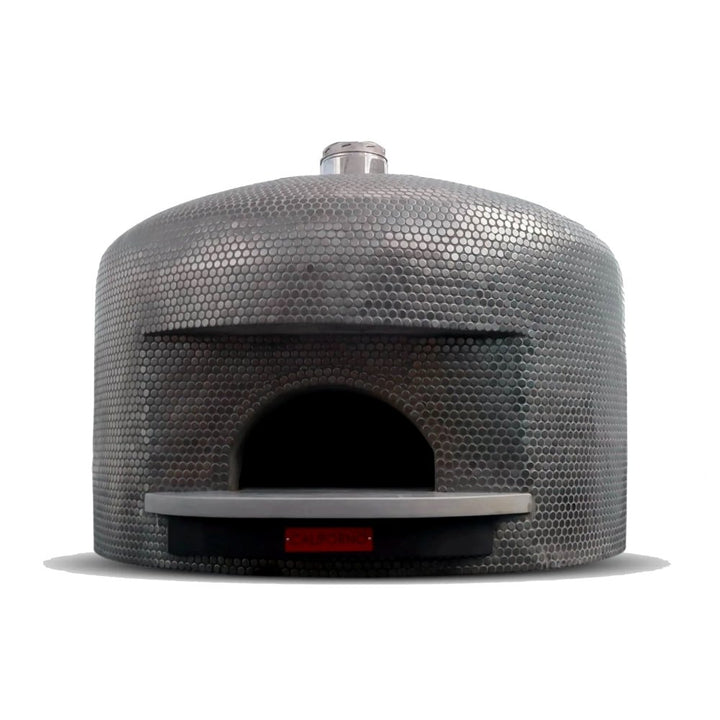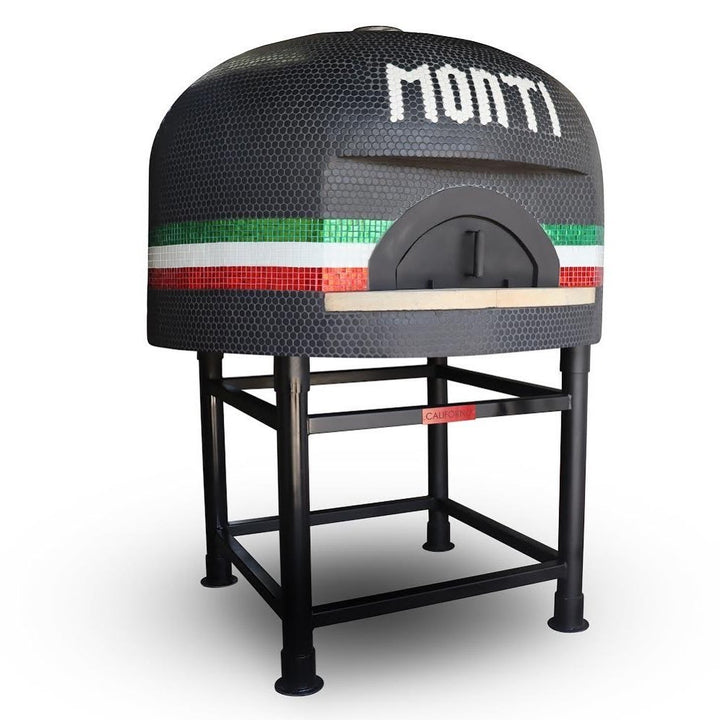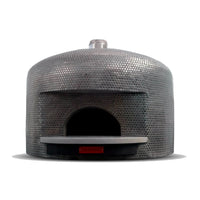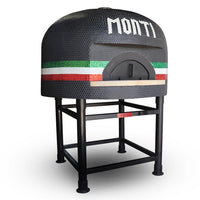 Californo Verona 420 Commercial Pizza Oven, Dual Gas/Wood Fired
The Verona 420 is a very popular oven for sub shops, cafes, mobile pizza oven trailers, small bakeries, and pizza shops.
The oven is the single most important purchase you make for your restaurant. Every great chef knows that the temperature and model of your oven needs to be perfectly suited to the style of your food and the make of your dough.
Whether you're looking to make an upgrade or you're searching for the perfect oven for your new restaurant's grand opening, you need an oven that can do justice to the quality ingredients and authentic culinary experience that you provide for your customers.
Californo's signature line of fully assembled commercial ovens brings a new twist to centuries old cooking traditions. Engineered to be as close as possible to the traditional Neapolitan oven – plus a few enhancements from modern technology. Using the finest raw materials, each component of your kit is handcrafted using traditional Italian methods that have been perfected over centuries. The result is a wood-fired oven that is simple to use and easy to maintain.
The Verona 420 was designed in-house and developed for the restaurateur who demands reliability, efficiency, and value. The Verona is a compact, space-saving tiled brick pizza oven that sports the same winning cooking design and technology as all our True Dome ovens.
Maximize the consistency of oven heat distribution and deliver the best in high-quality food service. A maximal cooking surface and modest footprint means your throughput and bottom line can benefit when crunch time comes in the kitchen.
The V-420 has Californo's signature "True Dome Shape", which imparts a rich smoky flavor to your food that is impossible to recreate in other ovens.
The resulting faster cooking times translate to crunchy toppings, and a unique smoke-infused crust that is crisp on the outside and tender and forgiving on the inside. Caramelization is also more pronounced, and delicious giant crust bubbles can form in the crust. The end product is a pizza that will keep your customers coming back for more! 
Plus, this truly versatile commercial oven can cook more than just the perfect wood-fired pizza. The only limit is your imagination! At Californo, we give you the flexibility to choose what's best for your business.
The Verona-420 is available as a kit, or it can also be delivered to you fully assembled. This oven can be installed on a countertop or on a custom steel base, such as the Tavola Large Pizza Oven Stand for V-420 (sold separately). This steel base stand is specially designed for the V-420. It can be assembled and ready for your oven cover in just under an hour! 
What's included in the assembled commercial model?
Verona 420 with 42" diameter cooking surface, castable smooth, grey

Chimney adapter

Cast iron oven door

Under-surface cooking standoff insulation blocks

Integral dome insulation blanket at minimum 3" thickness for comfort and efficiency

Fast 55 minute heat up time and superior heat retention

Comes with a 5-year warranty for the dome and a 1- year warranty on all other parts
Californo has been making residential and commercial pizza ovens since 2005 for private customers and luxury hospitality clients like the Ritz Carlton, W Hotels, and the Waldorf Astoria. 100% Made In USA. 
Mosaic Tile Color Selection  (specify in order notes)
 

Truffle

Lagoon

Cafe 

Brownstone

Denim

Aquamarine

Dove Gray

Matte Charcoal

 





Matte Marble

Matte White

Matte Black

 


Midnight

Mint

Vintage Yellow




Stillwater




Vermilio

Matte Light Green 

 Cashmere
Call or text us at 970-457-6888 for product customization inquiries such as color and configuration
Certain large items incur shipping charges and these are estimated based on delivery zip code. If unclear, reach out via phone / chat.