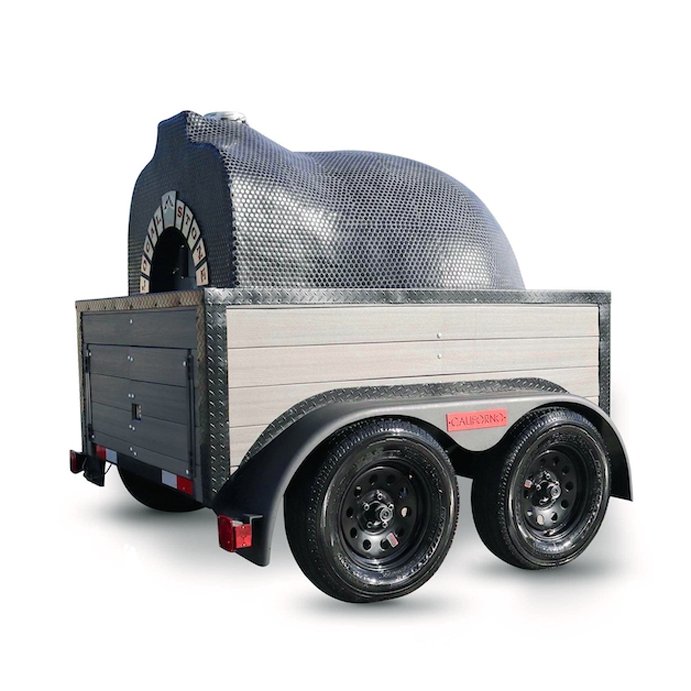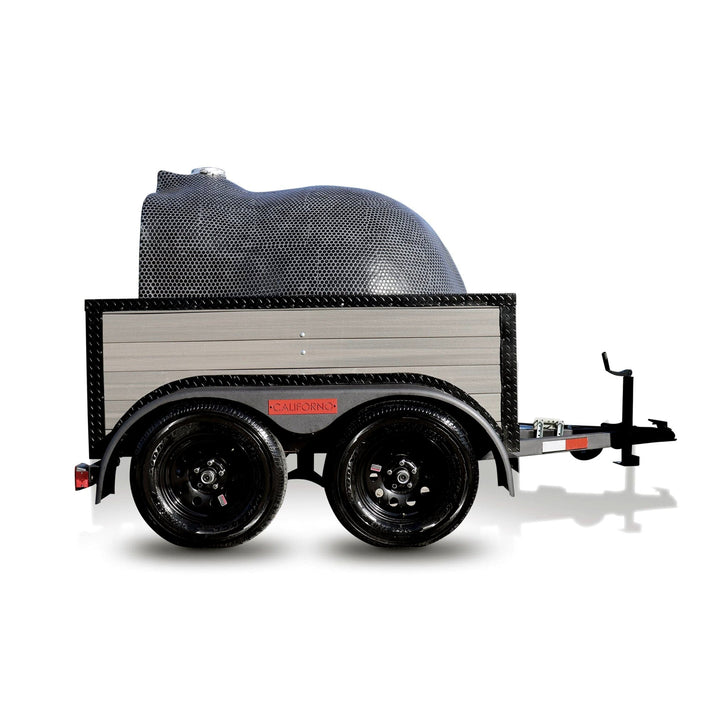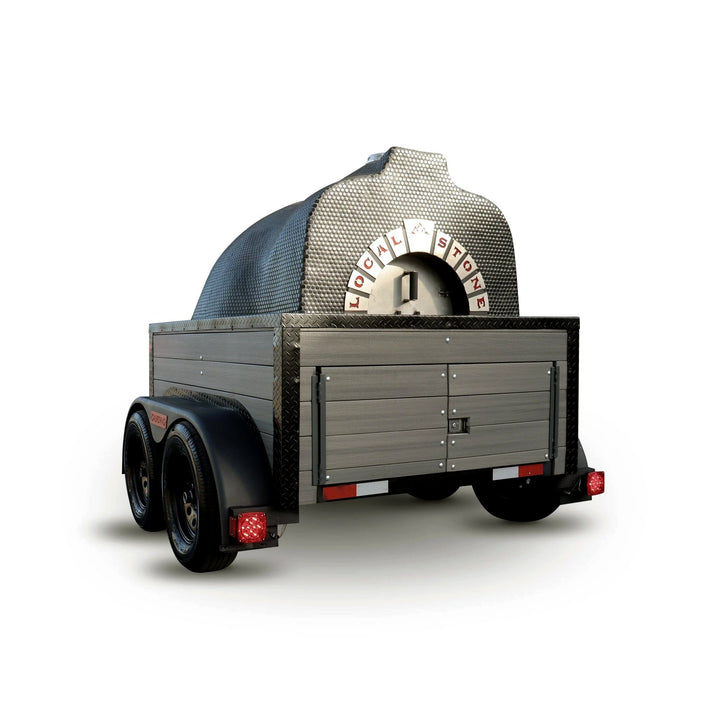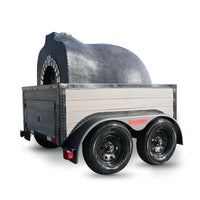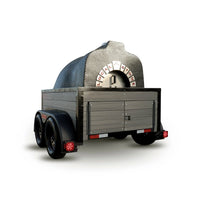 Californo Wave Pizza Oven Trailer
The Californo Wave dual axle trailer has a distinct appearance that sets it apart from a standard Carrello trailer. 

Californo's single axle and double axle mobile pizza oven trailers are fully customizable in branding and color, allowing you to make a statement and stand out from the crowd. But it's not just about looks - Carrello pizza oven trailers are built to last, with premium quality materials and construction that can withstand years of use. The thing is though, you don't even have to have your own business to want to own a pizza oven trailer. Think about bringing one of these to a tailgate or a party...you will become the life of the party. Californo takes pride in making trailers in the USA that are not only functional, but also built to be durable and long-lasting. This means you can focus on what matters - creating delicious pizzas.
Carrello trailers are designed for maximum efficiency, with state-of-the-art pizza ovens that can cook up to four pizzas at once, allowing you to serve more customers in less time. The ovens are fueled by either wood or dual wood/propane, depending on your preference, and are easy to use and maintain.
Don't settle for a mediocre pizza oven trailer - choose a Californo Carrello and experience the best in quality, customization, and durability. Contact us today to learn more about our single and double axle mobile pizza oven trailers and how they can take your mobile pizza business to the next level.


This portable pizza oven is available in 2 models:

Carrello 350 with 35" cooking surface

Carrello 420 with 42" cooking surface.
This trailer comes in two fuel options: wood burning or propane. Please note the diagrams below feature the single axle version, the double has all the same features.
Specifications
Mosaic Tile Color Selection 
 

Truffle

Lagoon

Cafe 

Brownstone

Denim

Aquamarine

Dove Gray

Matte Charcoal

 





Matte Marble

Matte White

Matte Black

 


Midnight

Mint

Vintage Yellow




Stillwater




Vermilio

Matte Light Green 

 Cashmere
Call or text us at 970-457-6888 for product customization inquiries such as color and configuration
Certain large items incur shipping charges and these are estimated based on delivery zip code. If unclear, reach out via phone / chat.