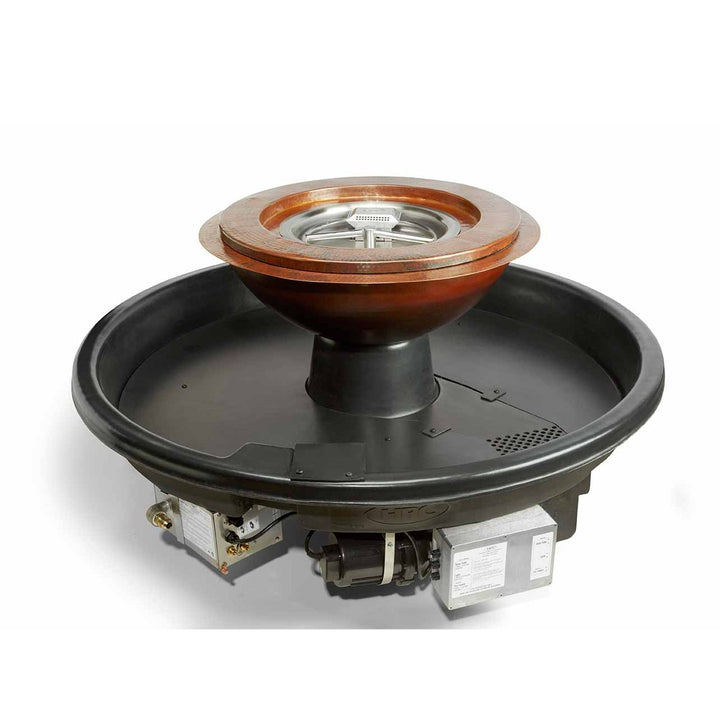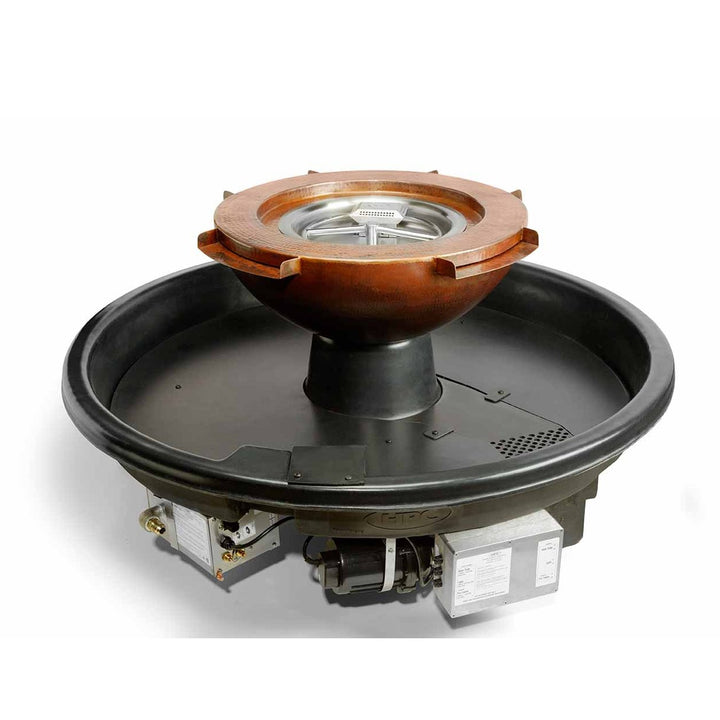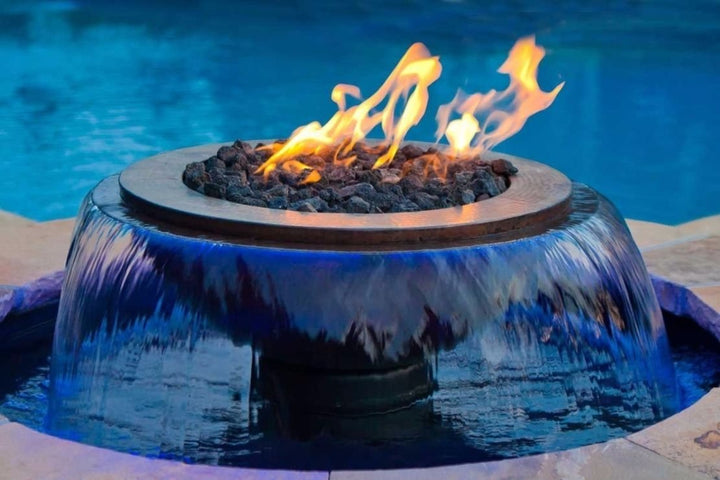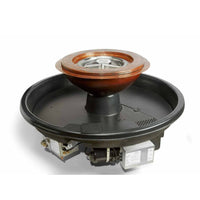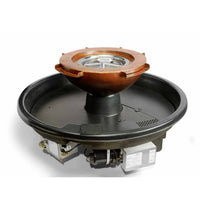 HPC Evolution 360 Fire And Water Bowl Hammered Copper - Electronic Ignition
Winner of two prestigious Vesta Awards for Best Outdoor Hearth Product and Best in Show at the HPBExpo!
Perfect for any residential or commercial setting, these innovative fire and water effects add the sound of soothing water and beautiful blue LED lights to the warmth and romance of fire. They arrive fully assembled with a self-contained filtrated water system and wall switch control of fire, water, and lights. Just level the basin and connect the water, electric, and optional gas. Then cover the structure with stone, veneer, stucco, or our easy-to-install enclosure.
The Evolution 360 fire and water feature can be installed on practically any patio in a residential or commercial setting – no pond or pool needed! This fully assembled, plug-n-play system comes ready to install – simply level the water pit then connect water, electric, and gas. Finally, enclose with stone, veneer, stucco, etc. to match your patio décor. Operation is even simpler – three switches control the water, LED lights, and fire pit. The Evolution 360 is made of durable, weather resistant, black polyethylene and engineered to last – no on-site guesswork. It is strong enough to allow for the option of our Water Rock to be used to line the floor of the basin.
Call or text us at 970-457-6888 for product customization inquiries such as color and configuration
Certain large items incur shipping charges and these are estimated based on delivery zip code. If unclear, reach out via phone / chat.