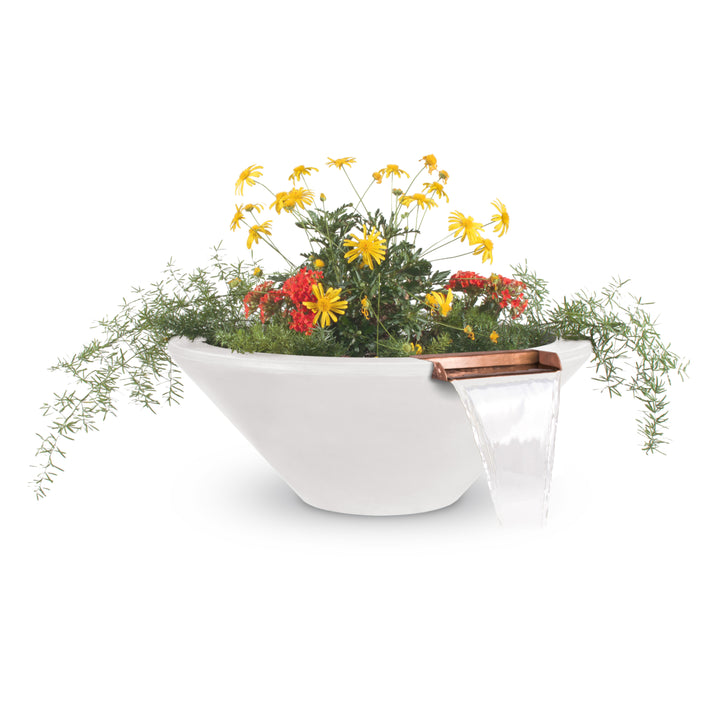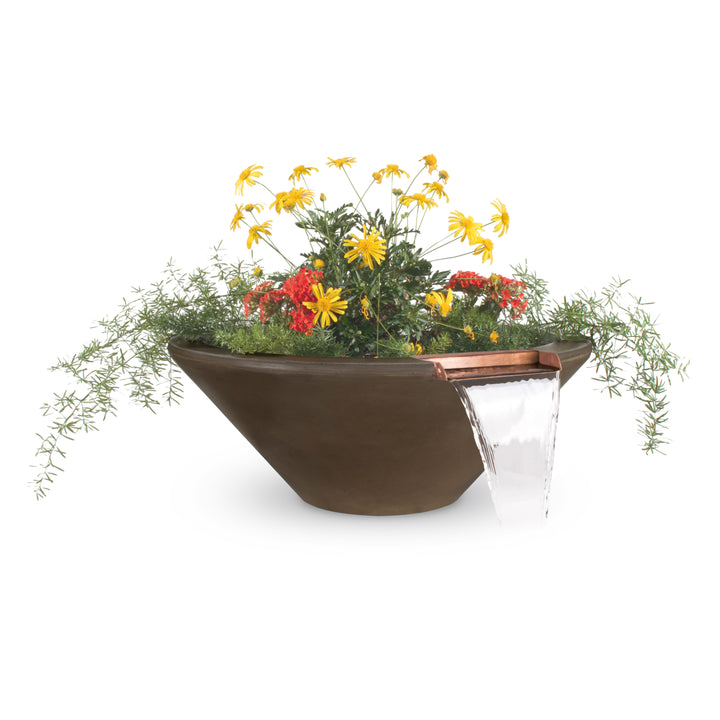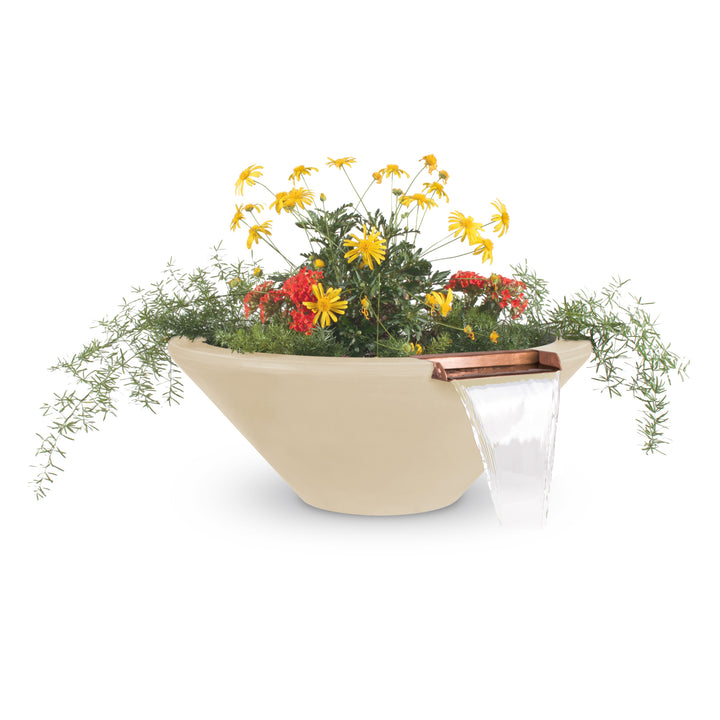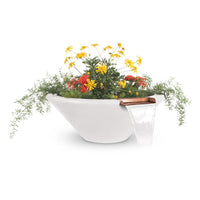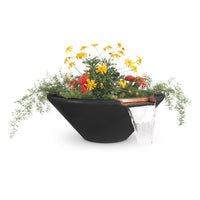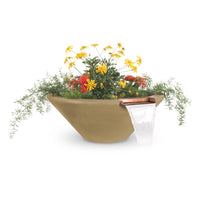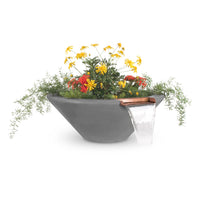 The Outdoor Plus 24" Cazo GFRC Planter And Water Bowl 24"
$1,444
$1,589.00
Regular price
The Outdoor Plus 24" Planter and Water Bowl is a beautiful and versatile addition to any pool area or outdoor living space with a water feature. Made of high-quality Glass Fiber Reinforced Concrete (GFRC), this product is designed to withstand the elements and provide long-lasting performance. With a diameter of 24 inches, this planter and water bowl is large enough to create a stunning focal point in your outdoor space. The planter portion of this product is perfect for adding natural beauty to your patio, deck, or pool, and can be used to house flowers, plants, or herbs. The water bowl section provides a tranquil and soothing water feature that adds an element of relaxation.

Product Shape: Round
Height: 9
Base Length: 9
Base Opening: 3
Soil Usage: 1 ft3
Supper Width: 8"
BA Length: 18"
BA Depth: 2"
Burner Length: 8"
Call or text us at 970-457-6888 for product customization inquiries such as color and configuration
Certain large items incur shipping charges and these are estimated based on delivery zip code. If unclear, reach out via phone / chat.